Vgate iCar WIFI Performance Kit
Installation & Troubleshooting
for Android and iOS devices
Step 1 – Download and Install the App
First, you will need to download and install an OBD diagnostics app onto your device. We recommend OBD AUTO DOCTOR, but here are some other options as well…
OBD Auto Doctor (Excellent free app. Optional upgrade to Pro in-app for a fee)
Torque Lite (Very popular. Lite version is free)
Dash Command (excellent paid 3rd party app)
To find the app on your device, open Google Play Store (for Android devices) or App Store (for iOS devices such as iPad or iPhone) and search for OBD Auto Doctor (or the name of the app you chose). Click Download then Install.
Step 2 – Plug in iCar WIFI Adapter
Plug in the iCar2 WIFI adapter to your vehicle's OBD-II diagnostics port. The OBD-II port is usually located in or near the dashboard on the driver's side near the steering wheel.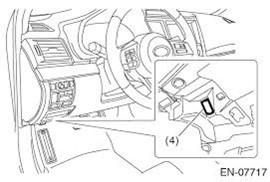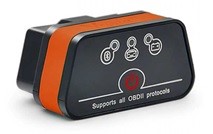 Step 3 – Turn Ignition Switch to "ON"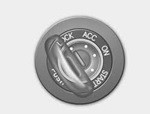 Turn the vehicle's ignition switch to ON position (do not start the engine). For push-start vehicles, simply push the ignition WITHOUT your foot on the brake (this should put your vehicle in the ON position without starting the engine). You will see the lights on the adapter begin to light up.
LED Indicators on the adapter:
RED: Power indicator. Shows that the adapter is receiving power.
BLUE: OBD indicator. Indicates that the adapter is communicating with the vehicle.
GREEN: Bluetooth indicator. Indicates that the adapter is connected via Bluetooth to your device.
Step 4 – Connect to the adapter network
Navigate to your phone's Settings > Wi-Fi and make sure Wi-Fi networking is turned on.
Wait for the list of available networks to update. Select V-LINK from the list of available networks and wait for connection to the adapter. If required, enter password 1234 or 0000.
Step 5 – Launch and configure the app
Configure connectivity settings and connect on the OBD Auto Doctor app (or whichever app you chose). For OBD Auto Doctor, here are the steps…
Launch the OBD Auto Doctor app.
Select Extras button on the Status page.
Select Connectivity in the Settings menu to select connection type.
Select adapter type to Wi-Fi (IP address 192.168.0.10 and port number 35000 are automated. Do not change them.)
Go back to the Status page, click the connect button (link icon) at the top right corner to connect.
Wait for the adapter to connect to your vehicle. It will take about 30 seconds to complete the connection.
Once it is connected, you will begin to see data (ex, Intake Air Temperature) populate in the app under Status.
That's it! You're now ready to monitor and diagnose the performance and status of your vehicle.
OPTIONAL Upgrade to OBD Auto Doctor Pro (monthly or yearly subscription required).
To enable all features of the OBD Auto Doctor app, you can upgrade to the Pro version by following these steps:
Launch the app. Once the app is started, navigate to Extras -> Upgrade.
Follow the intro and select appropriate subscription period by tapping the Yearly or Monthly.
Follow the purchase flow of your phone.
As with all Google Play (or App Store purchases) this purchase will also bind to your Google (or Apple) Account. You can install the app to all your Android (or iOS) devices with a single purchase. Just download the free app from Google Play (or App Store), launch it and the app should automatically upgrade to the Pro version. It is that simple. You can manage the subscription from the Google Play Store (or App Store) Account view.
TROUBLESHOOTING & SYSTEM REQUIREMENTS
ANDROID 5.0 OR NEWER OBD Auto Doctor is available for all Android devices having Android 5.0 (Lollipop) or newer. However, the app support for devices running Android version older than 6.0 (Marshmallow) is discontinued. Devices running Android 6.0 or newer continue getting new app updates. As a general guideline, OBD Auto Doctor tries to support at least the last 5 major Android versions. You may need to ensure that the app you are using is compatible with your Android version.
iOS 10.0 OR NEWER OBD Auto Doctor works on all iOS devices (iPhone & iPad) with iOS version 10.0 or newer. This includes iPhone 5, 5c, 5s, 6, 6 Plus, 6s, 6s Plus, SE, 7, 7 Plus, 8, 8 Plus, X, XS, XS Max, XR, 11, 11 Pro, 11 Pro Max, and several iPads. Support for new models will be added after they are released.
OBD2 COMPLIANT? Your vehicle must be OBD2 compliant to use the adapter. 1996 or newer model year vehicles sold in the United States are OBD2 compliant. United States legislation requires all cars and light trucks model year (MY) 1996 and newer to be OBD2 compliant. 2001 or newer model year gasoline vehicles sold in the European Union and 2004 or newer model year diesel vehicles sold in the European Union are also OBD2 compliant.
POWER SAVE TECHNOLOGY The iCar2 Wi-Fi adapter will go into sleep mode after 30 minutes of the engine being off to protect the vehicle's battery. Push the wake up button to restart your iCar2 Wi-Fi adapter without removing it from the OBD diagnostics port.
NO LED LIGHTING?

Check for blown fuses.
The adapter could be improperly installed. Please remove it from the OBD port and plug it in again.

Try connecting having the ignition key in the 'ON' position but the engine not running. If that does not work, try connecting while the car is parked and the engine is running.
Make sure you are connected to the right Wi-Fi network (V-Link).
The iCar2 Wi-fi adapter supports the standard OBDII parameters (PIDs) as defined in SAE J1979 AUG2014 (OBD AUTO DOCTOR app). The actual list of available parameters is vehicle specific depending on which sensors your vehicle is equipped with. Different OBD2 apps might support a different list of parameters and sensors. Please refer to: https://www.obdautodoctor.com/obd-parameters for a full list.
Supported Parameters (NOT FULL LIST)
| | |
| --- | --- |
| PID | Sensors |
| $01 | Monitor status since DTCs cleared |
| $02 | DTC that caused required freeze frame data storage |
| $03 | Fuel system status |
| $04 | Calculated load value |
| $05 | Engine coolant temperature |
| $06, $08 | Short term fuel trim |
| $07, $09 | Long term fuel trim |
| $10 | Air flow rate from mass air flow sensor |
| $11 | Absolute throttle position |
| $0A | Fuel pressure |
| $0B | Intake manifold absolute pressure |
| $0C | Engine RPM |
| $0D | Vehicle speed sensor |
| $0E | Ignition timing advance for #1 Cylinder |
| $0F | Intake air temperature |
For help and support with using your Wi-Fi performance kit adapter, contact us at:
For assistance using a specific OBD Diagnostics app, you can also contact the app developers directly. Simply search for their contact information and/or website online.
OBD Auto Doctor app support:
First, please check the Frequently Asked Questions online from www.OBDAutoDoctor.com/faq.
Second, please try the following:

Select Extras from the bottom navigation bar. Then, select Help.
Enable troubleshooting at the bottom of the view.
Go back to the Status view and try to connect again. After possible failure, navigate back to Extras -> Help Press the Send log button to open email composer and send the log.
In addition, you might want to try selecting the OBD protocol manually from the app settings (Extras -> Connectivity -> OBD-II protocol).
Please give us feedback on this learning guide, so we can provide content that's truly useful and helpful. You can send feedback to sales@thortonchiptuning.com. Thanks!